2018–19 summer: Soybean on black soil, Bundaberg
Grower: Department of Agriculture and Fisheries, Bundaberg. This is the first soybean crop grown at the research facility. The crop was planted by a contractor using GPS guided machinery. Tim Behrens is overseeing the field operations.
Location: Kalkie, Bundaberg
Monitored area: 10 ha, black soil (irrigation available)
Pre-plant preparation
Cane harvested. Cane stool removed and trash worked into paddock by several cultivation passes including discing, ploughing and rotary hoeing.
Knockdown herbicide (RoundUp – Group M glyphosate) applied pre-plant.
Sodium molybdate was applied before planting.
Soil is known to have high levels of manganese.
Weeks 1–3
Management notes:
12 December 2018 – A6785 soybeans were sown in single rows 650–700 mm apart.

Inoculated with Soybean rhizobium group H using water injection.
Seeding rate was between 375 000 and 430 000 seeds per ha.

13 December 2018 – Post-emergence and pre-emergence herbicides were applied with Gramoxone for knockdown and Dual Gold for residual weed control.
No irrigation required, crop grown on moisture stored from rain events. Approx. 40 mm fell around planting.
Week 4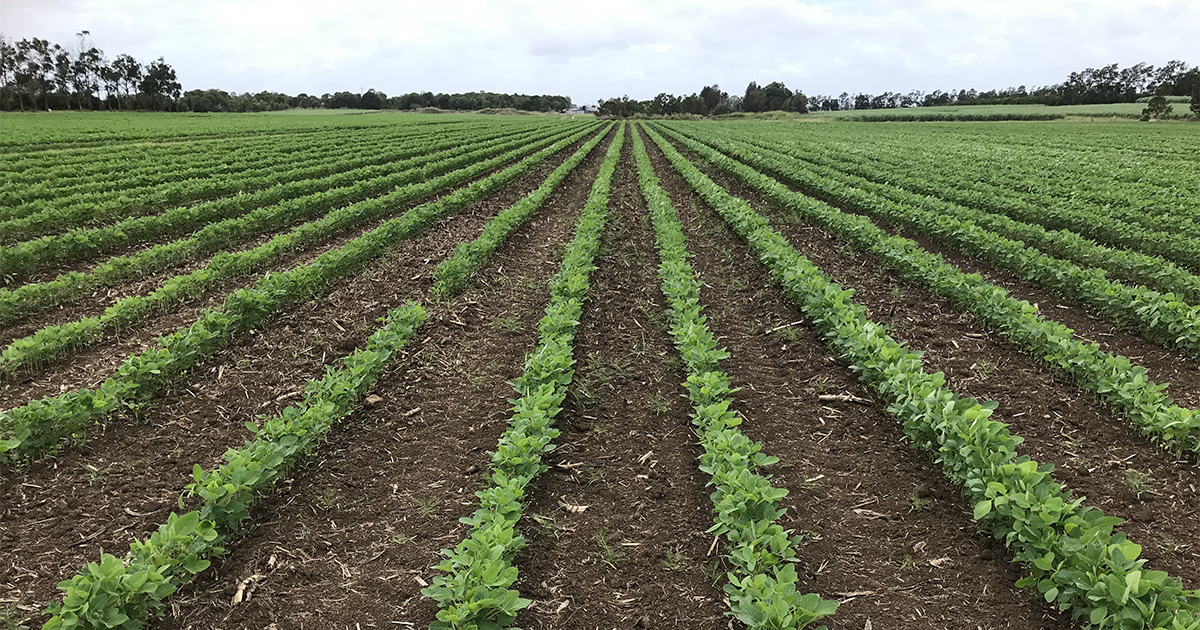 Management notes:
In the coming week, the small weeds present will be removed using interrow cultivation.
The roots are nodulating well – large, plump and pink inside.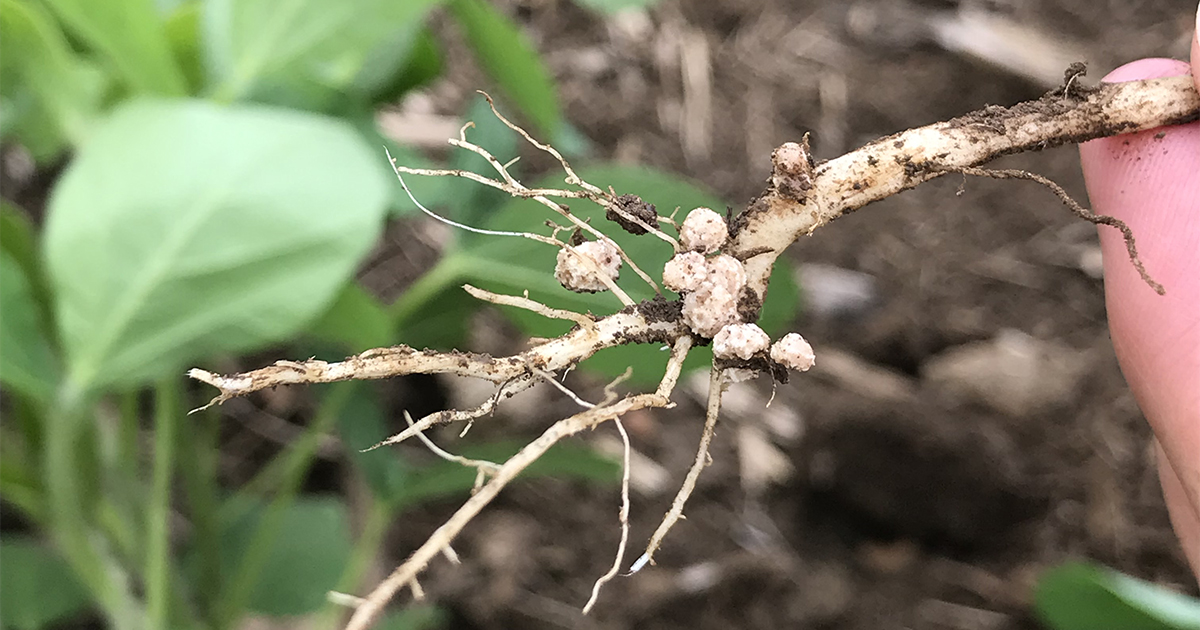 Week 5: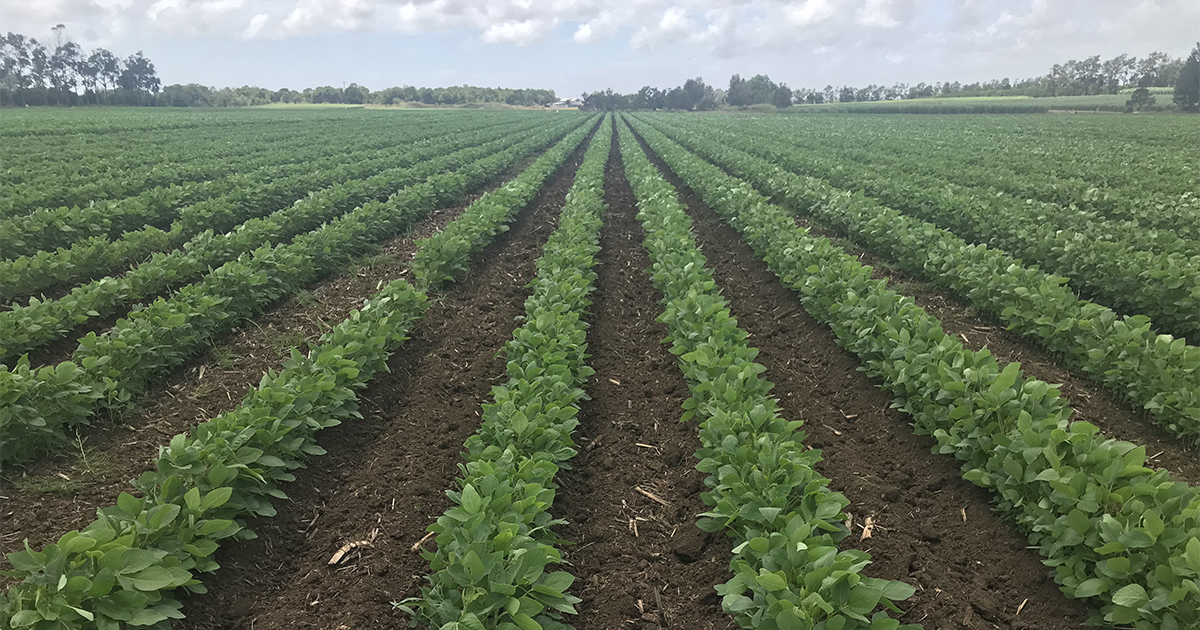 Management notes:
Healthy looking crop with significant growth over the last week.
Small amount of old chew damage on leaves but did not see the causal agent.
Inter-row cultivation for weed removal.
Flower buds are developing.
New leaves have a shriveled or 'bubbled' appearance.
Tim is watching the weather closely before scheduling an irrigation as rain is forecast.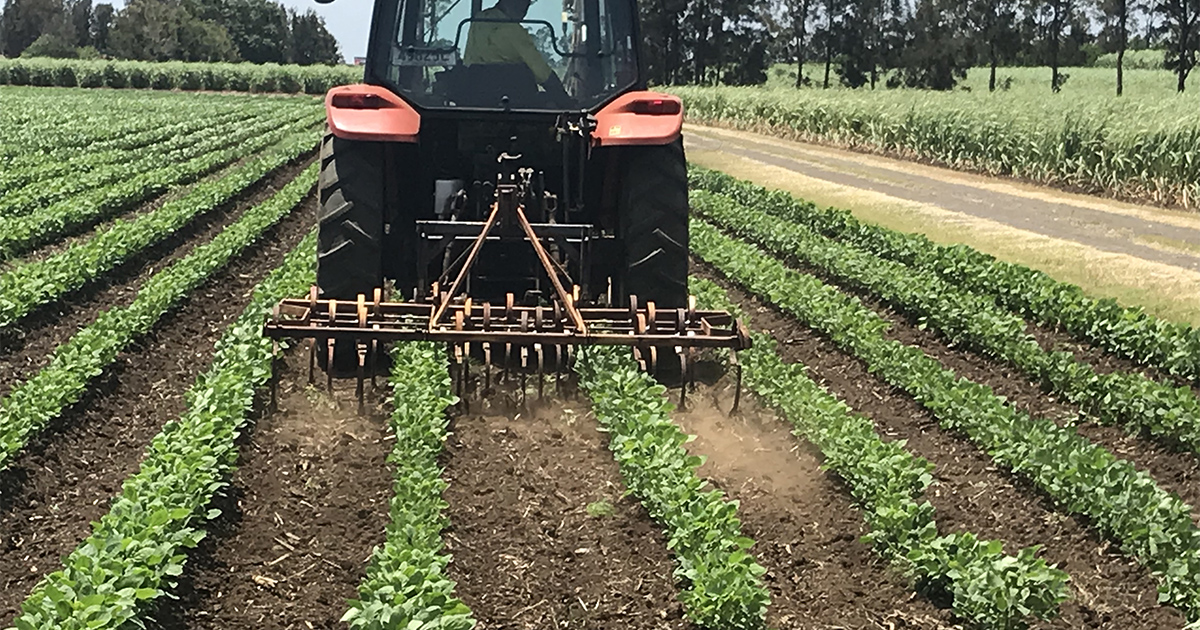 Inter-row cultivation.
Week 6: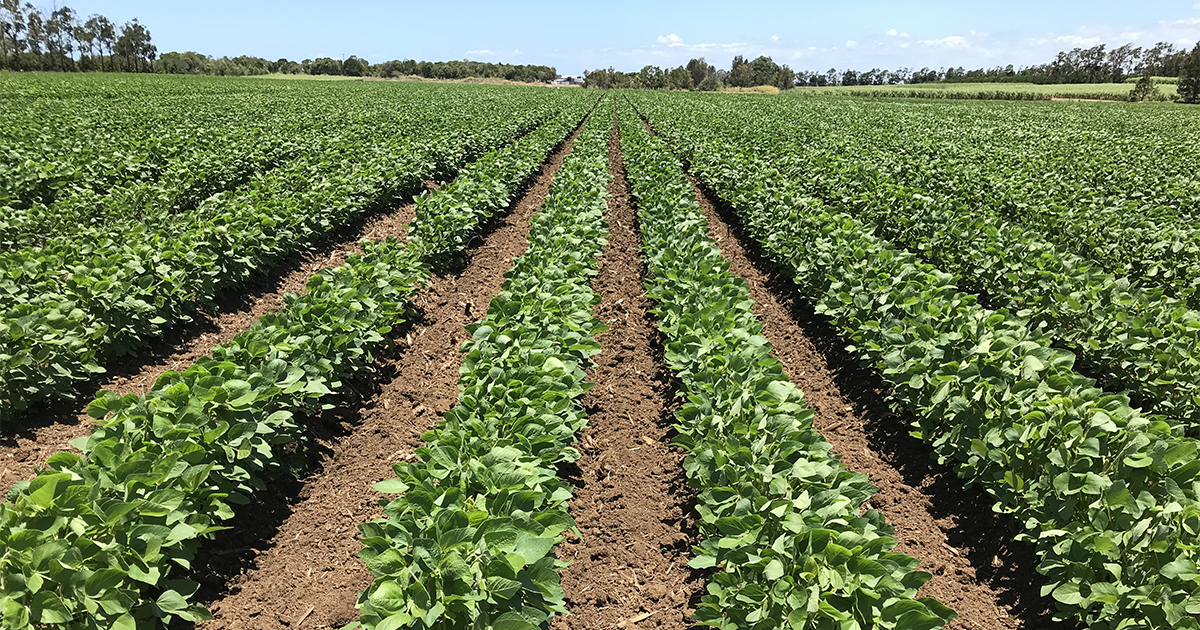 Management notes:
Crop is green, healthy and filling-out nicely.
Moderate amount of chew damage on leaves particularly in middle of rows with several stages of heliothis observed.
A small population of jassids were observed.
Weed removal operations successfully cleaned up the inter rows, however vine weeds were observed growing within the row and emerging through the crop canopy.
Flower buds are still developing with more axillary buds appearing this week.
New leaves still have distortions that seem to be resulting in some scarring.
17 January – Irrigation of soybean blocks was underway.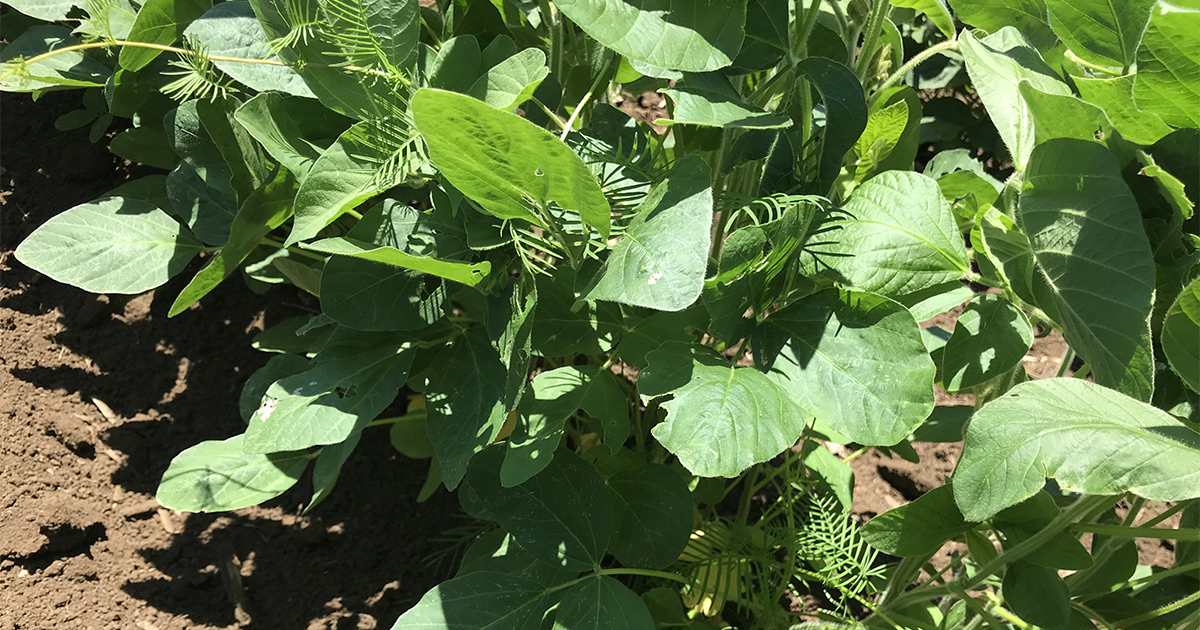 Vines present within the row.
Read Pulse Check blog articles | Pulse Check Coastal facebook | Subscribe to the monthly newsletter