2018–19 summer: Soybean on grey soil, Bundaberg
Grower: Chapman Family. With 20 years experience with soybeans Tony does his own crop monitoring, ably assisted by his son Mitch.
Farming system: The Chapmans run all farming operations, including the soybeans, under a controlled traffic and zonal tillage system. They follow a 5-year rotation of plant cane + 3 ratoons followed by either peanut or soybean, then field pea before returning to plant cane in spring.
Location: Calavos, Bundaberg
Monitored area: 20 ha irrigated block, grey soil
Pre-plant preparation
23 October 2018 – cane harvested. Cane stool was removed using a zonal tillage implement to cultivate the bed area (1.2 m) only. Knockdown (RoundUp – Group M glyphosate) herbicide applied to control volunteer cane and broad spectrum of weeds.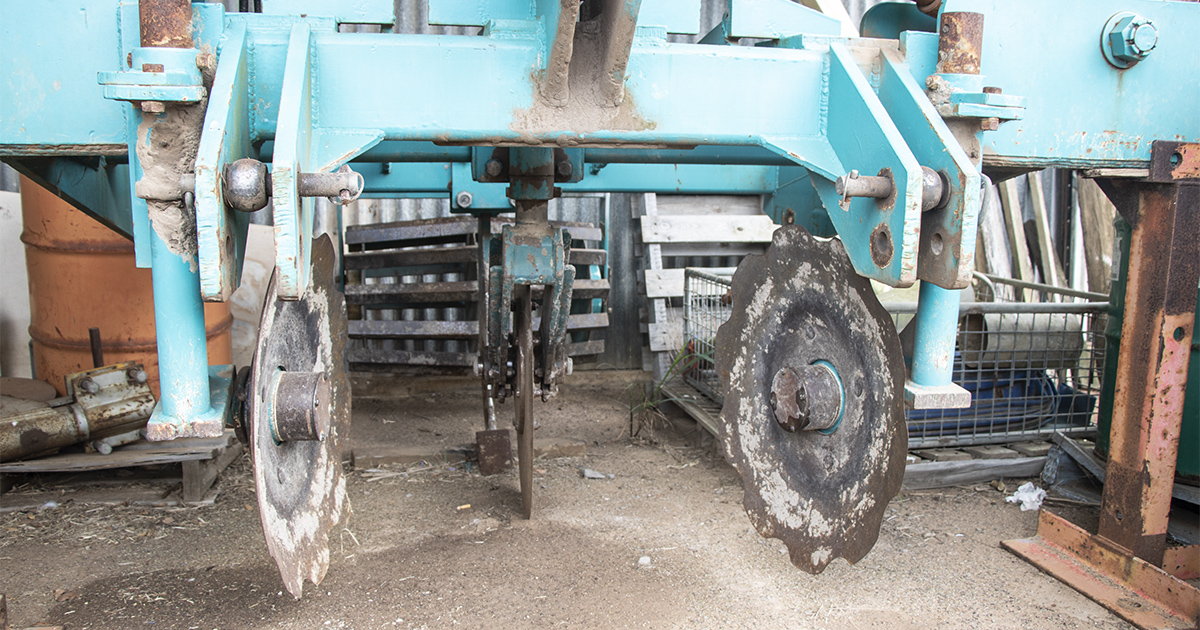 Zonal tillage implement – discs, coulter, ripper and roller.
Weeks 1–3 weeks
Management notes:
10 December 2018 – A6785 soybeans direct drilled into the beds at a sowing rate of 450,000 seeds per ha. Good soil moisture profile. Four rows per bed, 280 mm apart. Controlled traffic, wheel spacing 1.83 m.
12 December 2018 – Post-plant pre-emergence herbicide application of knockdown (Grammoxone – Group L paraquat) and residual (Dual Gold – Group K s-metolachlor) for early weed control.
26 December 2018 – Top-dressing of soluble fertiliser – sodium molybdenum, zinc and urea.
Week 4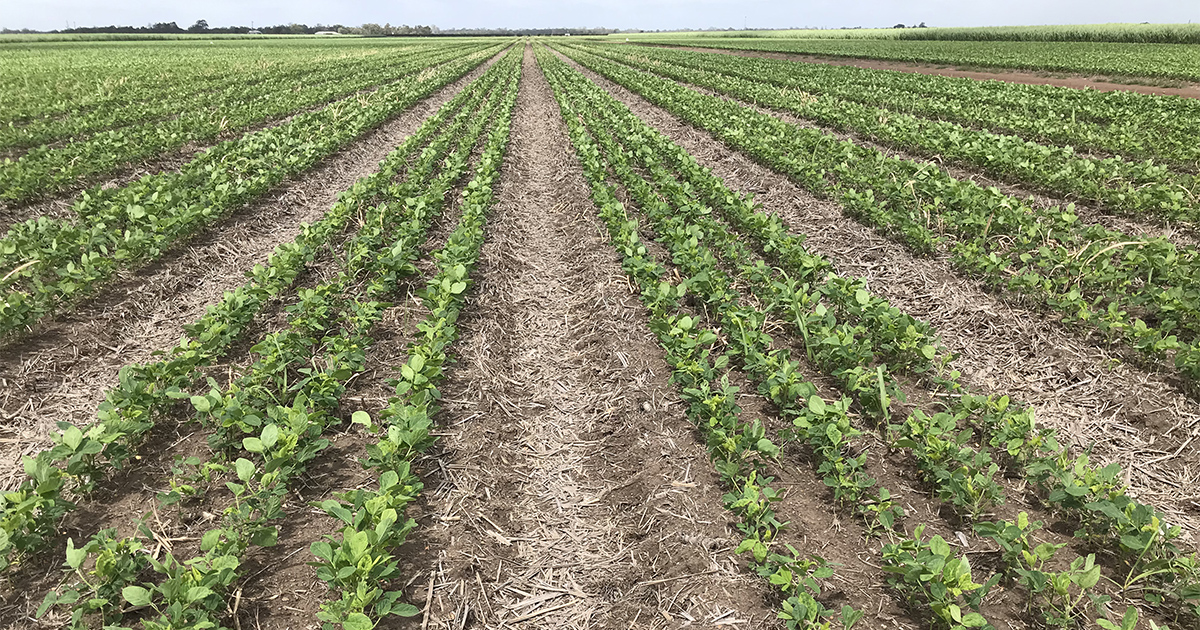 Management notes:
31 December 2018 – Vezir herbicide (Group B imazethapyr) applied to control emerging weeds and to provide residual control.
3 January 2019 – low pressure overhead irrigation.
Tony is monitoring heli size and numbers and considering a Vivus Max spray as the crop begins to flower.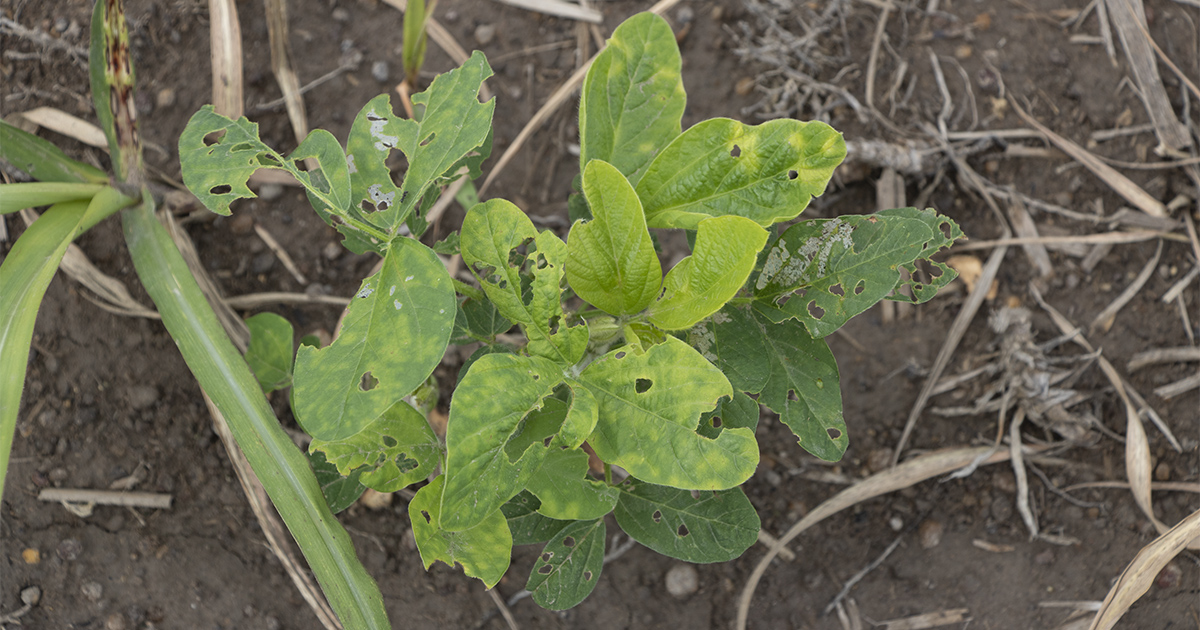 Week 5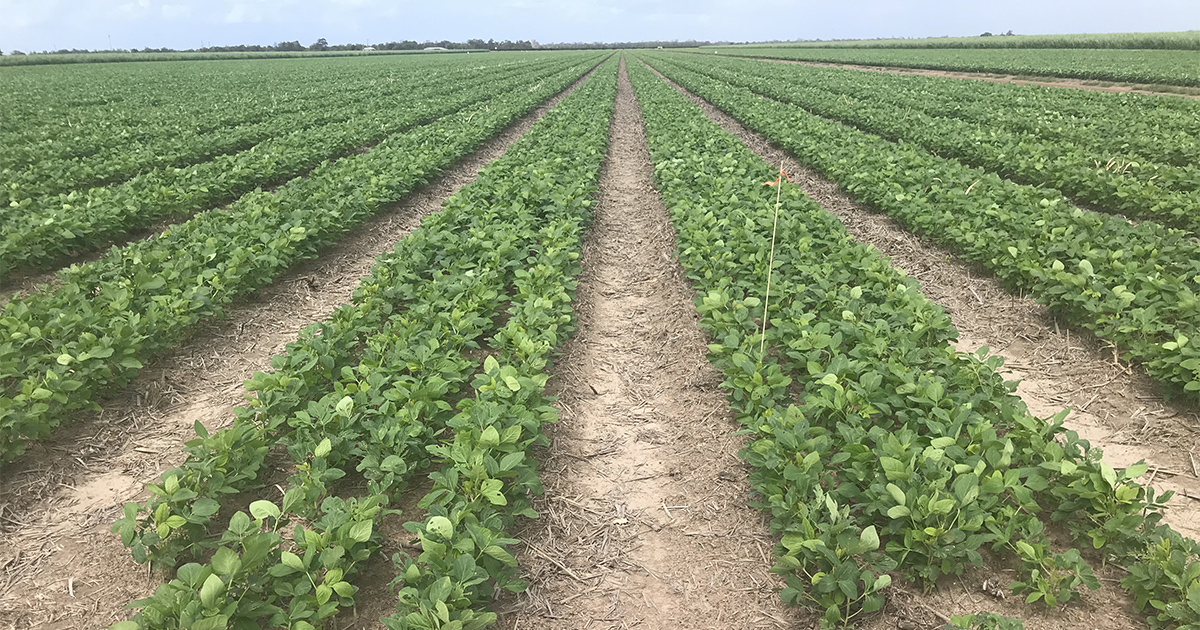 Management notes:
Ratooning cane and grass weeds emerging through the soybean crop are being monitoring to time a Verdict herbicide spray
A moderate amount of leaf damage was observed and a few Heliothis, as well as a small number of silverleaf whitefly.
The crop canopy on the beds is starting to close, which will crowd out emerging weeds.
Flower buds are developing.
An irrigation is scheduled for the coming week as well as continued monitoring for flowering and heliothis for correct timing of Vivus Max.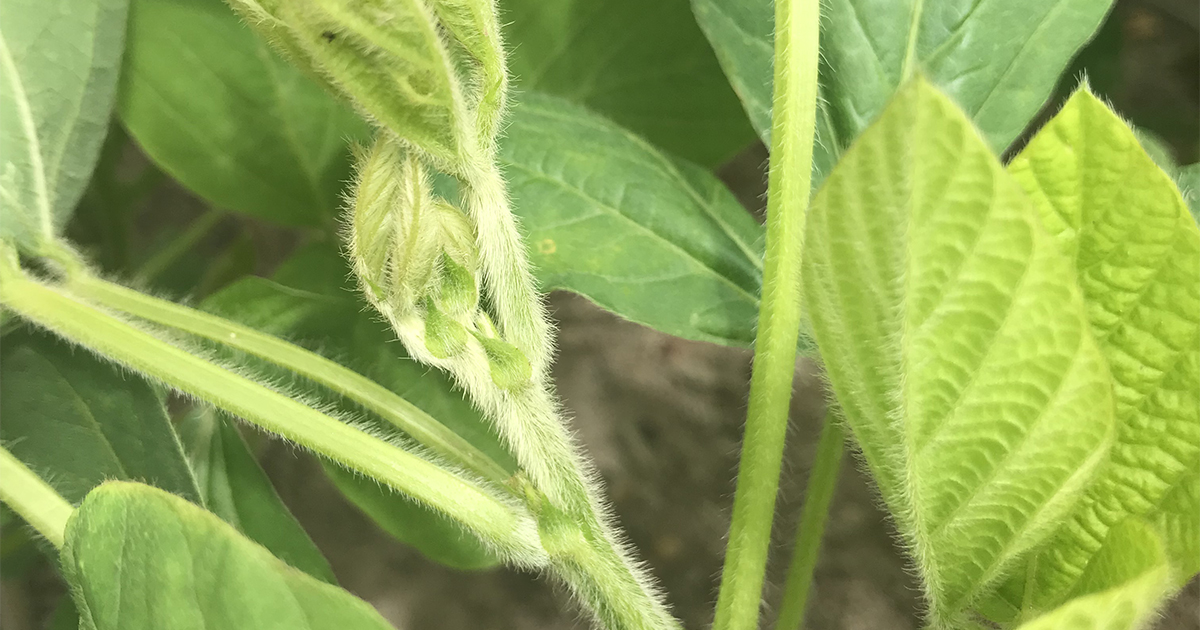 Flower buds forming
Week 6: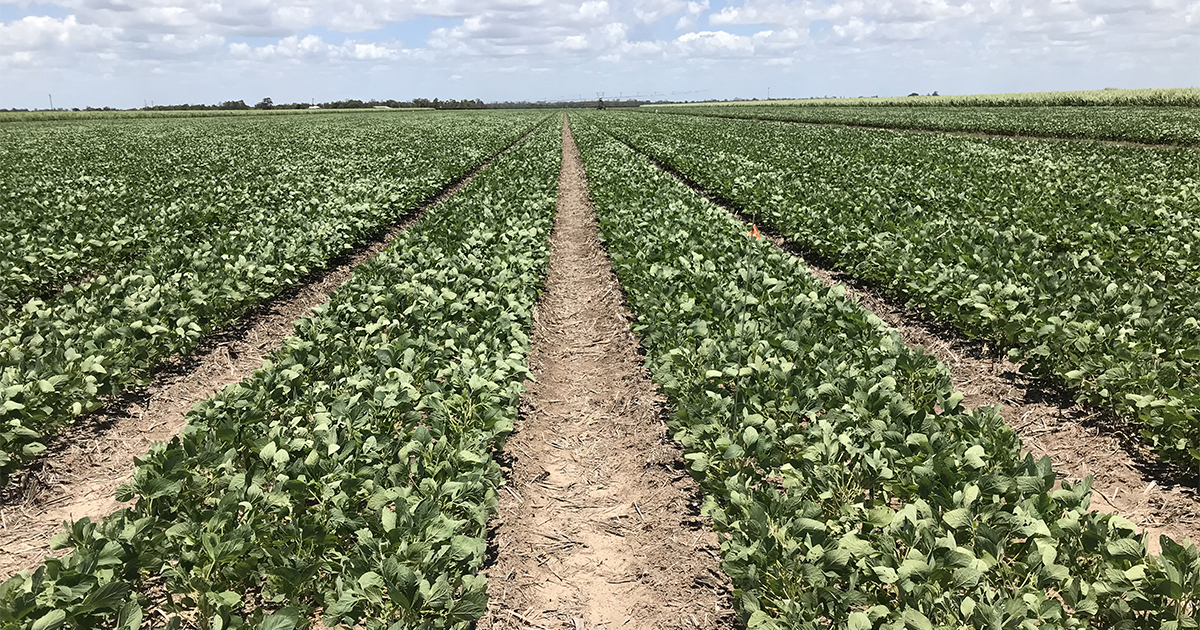 Management notes:
A significant amount of leaf damage was observed as well as several stages of Heliothis and a small population of silverleaf whitefly.
The crop canopy has almost closed over the beds, which has slowed the growth of ratooning cane and grass weeds in some areas.
Flower buds are still developing with several more axillary buds appearing this week.
An irrigation has been completed within the last 48 hours.
This coming week Tony plans to spray Vivus Max for the heliothis, which have exceeded the threshold, as well as a post-emergence grass herbicide (Verdict) before the canopy completely closes in.
Helis are causing economic damage and will be treated this coming week with Vivus Max.
Read Pulse Check blog articles | Pulse Check Coastal facebook | Subscribe to the monthly newsletter