2019 Kyabra chickpea on self-mulching clay – Monto
Grower: Matthew Pattie
Locality of crop: Monto
Farming system: 100% dryland cropping. Growing sorghum, chickpea, mungbean, wheat and oats. Have had success with mungbeans following a winter cereal, and chickpea after a long fallow in the last 6–7 years. This year is the first trial of double cropping chickpea after sorghum. Double cropping with pulses have been 'business-saving' for the Pattie family after moving out of pig production in 2007.
Monitored area: 30 ha of chickpeas sown on brigalow belah self-mulching soils
Pre-plant actions:
Sorghum harvested 24/3/19.
Soil moisture profile filled with 173 mm rain falling between early March and the end of April.
One fallow spray to kill ratoon sorghum and the few weeds present 2 weeks prior to planting.
Planting: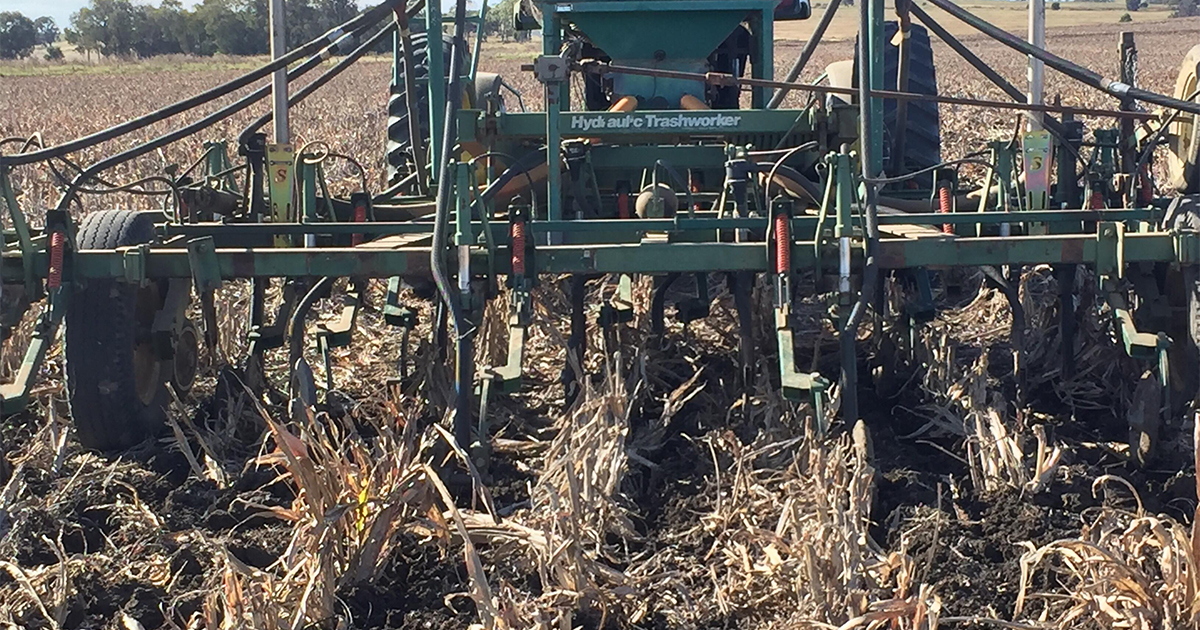 Chickpeas sown between rows of standing sorghum stubble.
Kyabra variety chickpea sown into standing sorghum stubble on 4 June. The Patties like this variety because it has good plant height for harvest and yields well historically.
Crop was sown using a tyne opener. Crop planted 30" apart between old sorghum rows on a 6 m CTF system to reduce compaction and increase efficiency.
Sown at 50 kg/ha, 100 mm deep into good moisture, 5 weeks after the last rainfall event.
Inoculant was applied as a peat slurry to seed through the auger when loading the seeder.
No other seed treatments or fertiliser was applied.
Pre-emergent chemical applied after planting to ensure broadleaf weeds are kept out of crop.
Chickpeas fully emerged 10 days after planting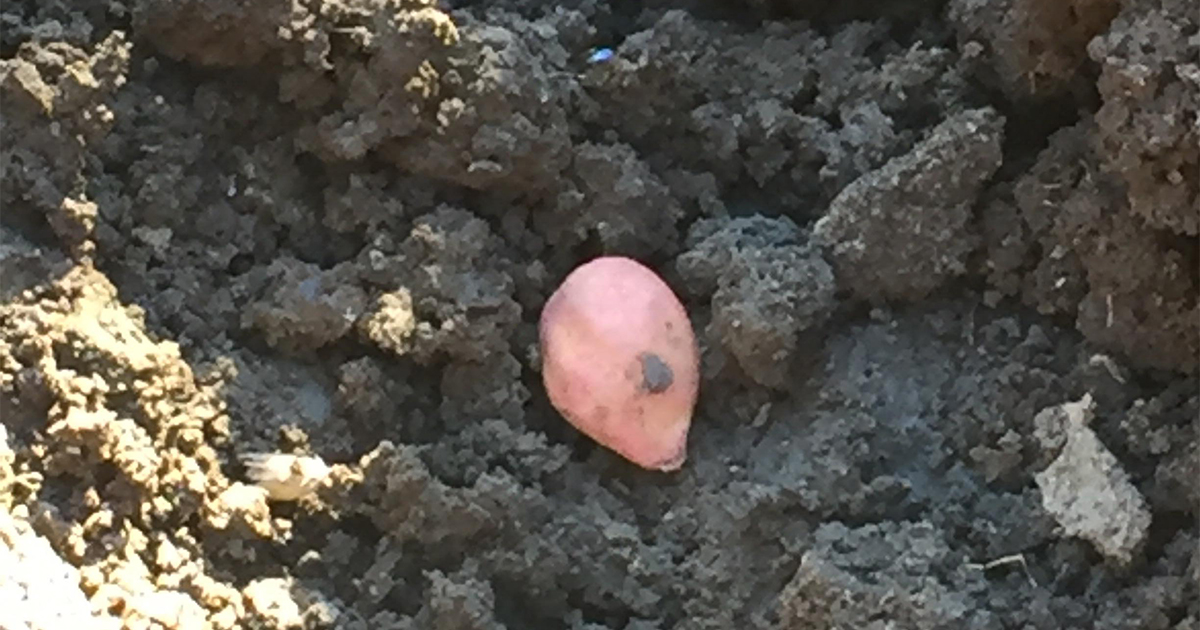 Chickpea seed sown into good soil moisture at 100 mm depth, 5 weeks after last rain.
Week 4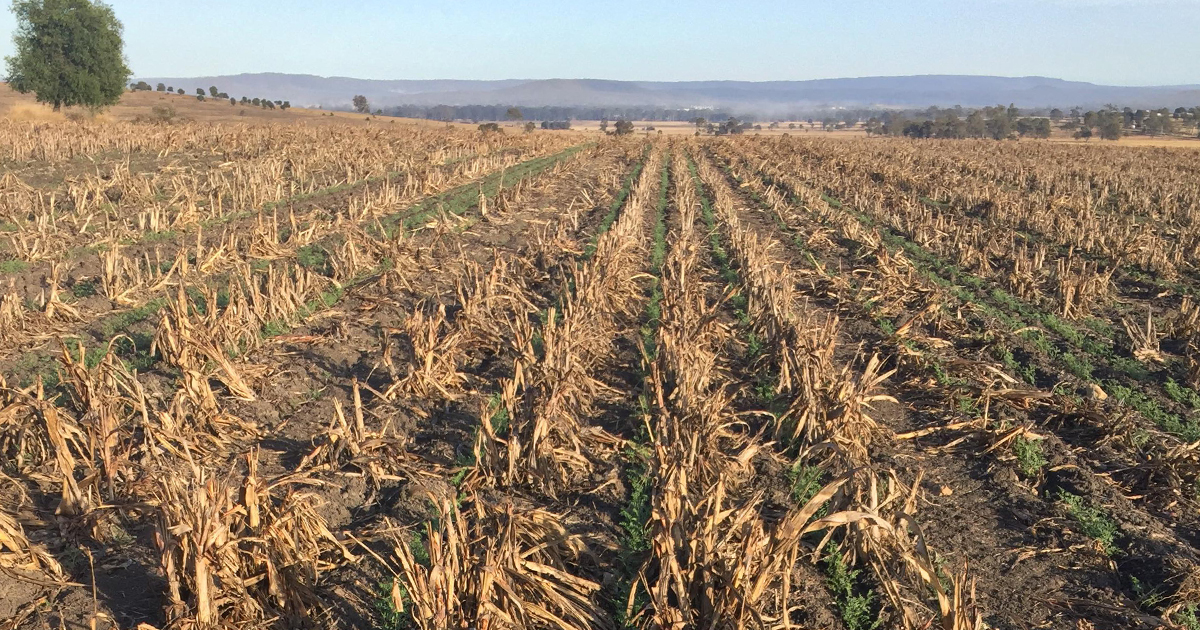 Management notes:
Crop emergence has been good. One crop row affected by damaged air seeder line wont effect crop yield.
There has been no significant rainfall since April 25, only small falls of less than 5 mm.
Crop looks thrifty and is progressing well.
There are no weeds in crop at all and no insect issues.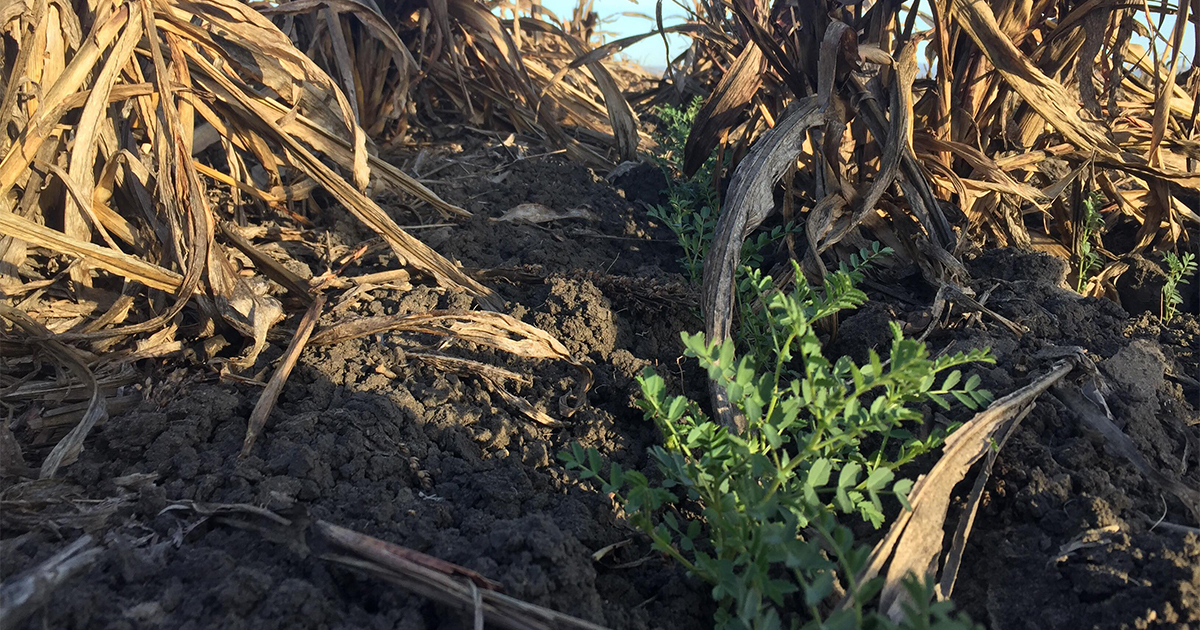 Chickpea growing well on stored soil moisture.
Week 5
Management notes:
Just 2 mm of rain fell in the last week.
Crop unchanged – no weeds have emerged and crop not under any threat of insect or other pests.
Week 6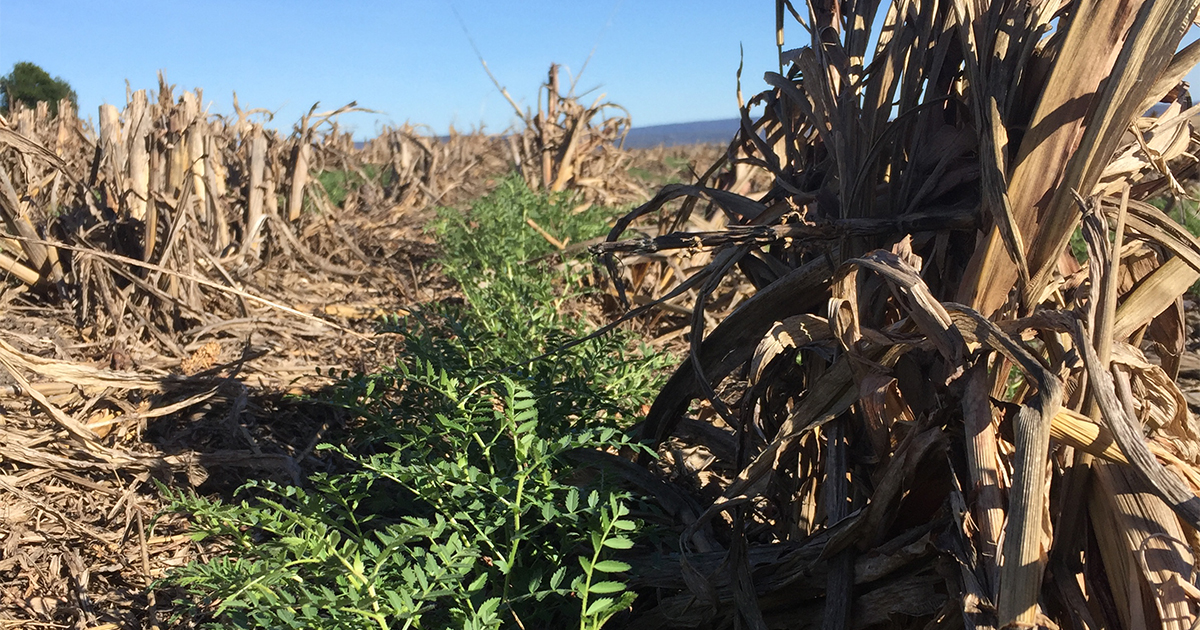 Cop progress steady Management notes:
No effective rain now since April 25.
Frosty mornings with cool sunny days this week.
No weed or insect pressure.
Crop is doing well on good subsoil moisture.
Read Pulse Check blog articles | Pulse Check Coastal facebook | Subscribe to the monthly newsletter