2020 Jade mungbean on self-mulching clay – Monto
Grower: Matthew Pattie
Locality of crop: Monto
Farming system: 100% dryland cropping. Growing sorghum, chickpea, mungbean, wheat and oats. Have had success with mungbeans following a winter cereal, and chickpea after a long fallow in the last 6–7 years. Double cropping with pulses have been 'business-saving' for the Pattie family after moving out of pig production in 2007. This crop will be followed by a wheat or barley crop in winter 2020.
Benefits of mungbean:
Matthew has been growing Jade variety for the last few years having found it performs better than Crystal.
Monto is well suited to mungbean production with two grading/packing facilities close by.
Climate supports a dryland average yield of above 1 t/ha.
Mungbeans are very water use efficient and work very well in rotation with a winter cereal.
This system has many benefits from added cashflow, lower chemical use/costs, providing good ground cover for paddocks through the summer months.
In low yielding dry years Matthew has fed mungbeans off to their cattle.
Monitored area: Jade mungbean sown on brigalow belah self-mulching soils
Pre-plant actions:
Harvest wheat in October and keep field clean in hope of rain in November/December to give a profile of moisture to start planting in January.
Planting:
Jade mung beans planted on 4 January 2020 into a half profile of moisture.
sown using a spear point opener followed by presswheels to ensure good seed to soil contact.
planted on 330 mm spacing at around 30 to 35 kg/ha.
all seed is inoculated with a slurry before planting.
after planting residual herbicide is applied to keep out grass and broadleaf weeds.
Week 1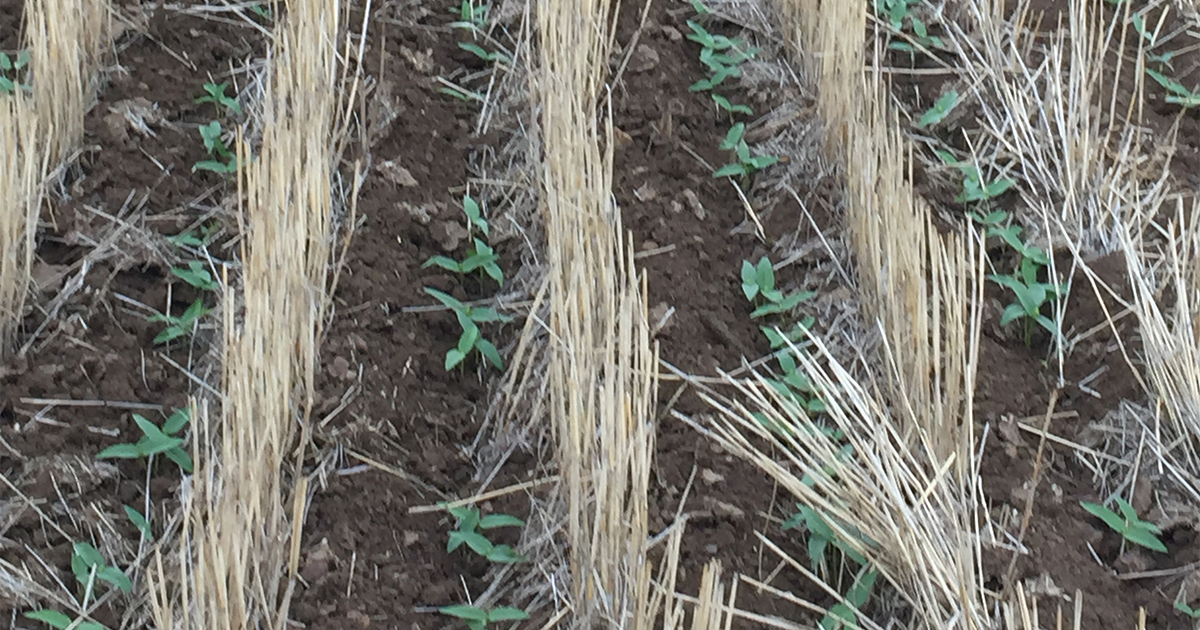 Management notes:
Fully emerged, 7 days after planting.
No rain fall since planting.
Rain is forecast for coming week and would be good to ensure residual herbicide is activated.
No pest or weed pressure yet.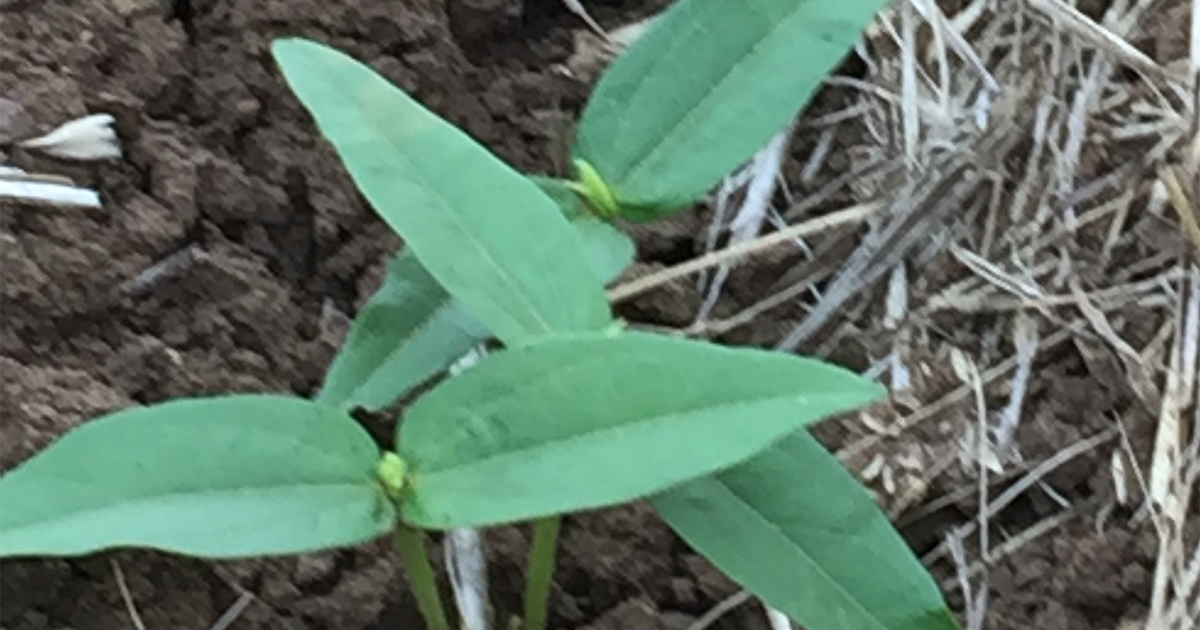 The mungbeans have bounced out of the ground within a week of planting.
Week 2
Management notes:
4 mm rain fell in past week. More rain is forecast. When the seedlings are small heavy rain can swamp them in the trench created by the tyned seeder but now the plants are 75 to 100 mm tall this is no longer a concern.
High temperatures are forecast for the next few days. This is not expected to affect the beans much at this growth stage (unlike the impact of high temps when the plants are flowering).
No insect or weed pressure.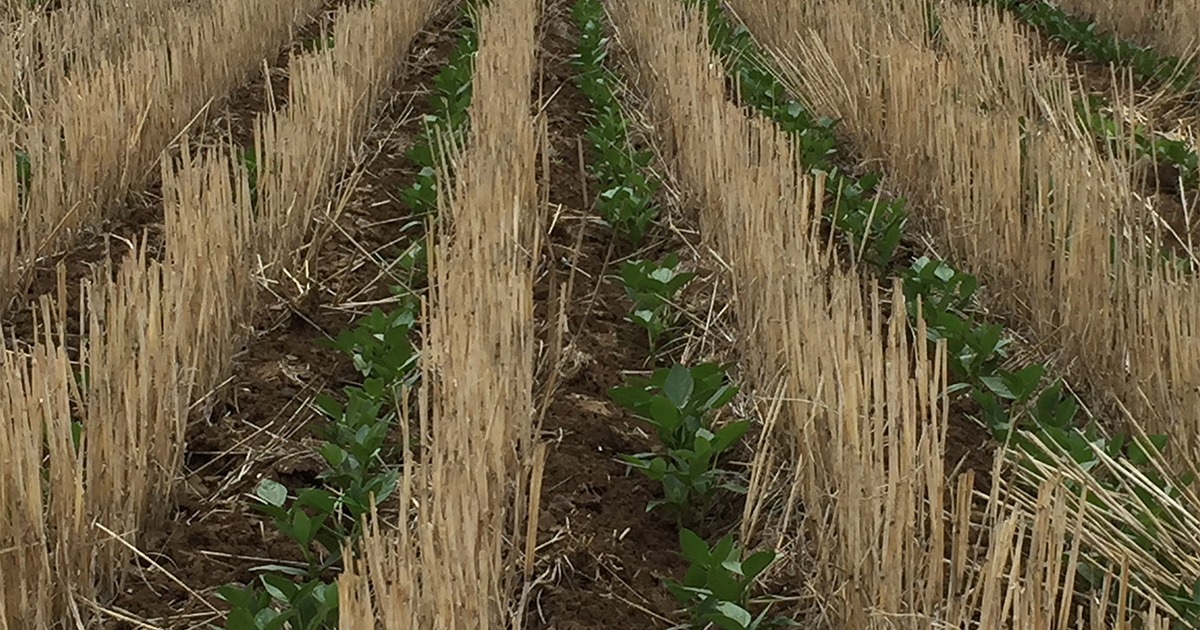 Establishment is strong and the mungbeans are making the most of the rain.
Read Pulse Check blog articles | Pulse Check Coastal facebook | Subscribe to the monthly newsletter