Impact of extreme weather on Burdekin pulse crops
An extreme weather event in January and February 2019 had a huge impact on crops and livestock in far north Queensland, including summer pulse crops in the Burdekin.
An active monsoon trough and a slow-moving low pressure system over the northern tropics produced extremely heavy rainfall in the region from late January 2019 into early February.
A total of 615 mm (recorded in Ayr) fell in 11 days, causing local flooding and damage to roads, crops and farm infrastructure. The combined long-term average for January and February in Ayr is 451 mm.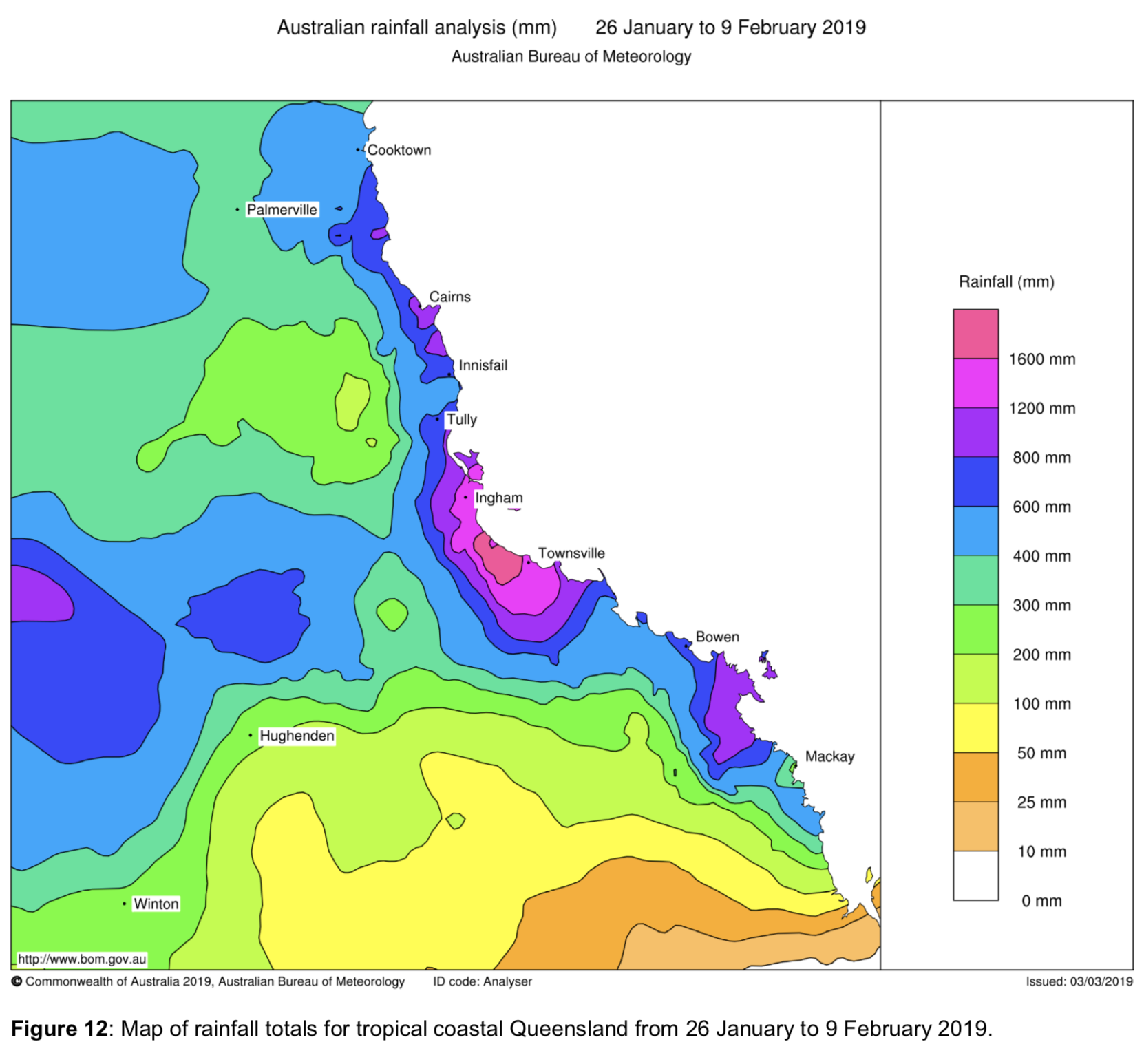 Map by Bureau of Meteorology, is licensed under the Creative Commons Attribution Australia Licence. Source: http://www.bom.gov.au/climate/current/statements/scs69.pdf
Impact on soybean production
A total of 3600 ha was planted to soybean at the time of the weather event.
About 250 ha was lost (not harvested due to flood damage and mould) and the land was replanted to corn, popping corn and sunflowers.
The main soybean variety grown was A6785. This variety is susceptible to charcoal rot and botrytis grey mould and did not respond well to the unusually high rainfall. This variety can still be a risk in 'normal' wet season conditions. The other variety grown in the area is Hayman.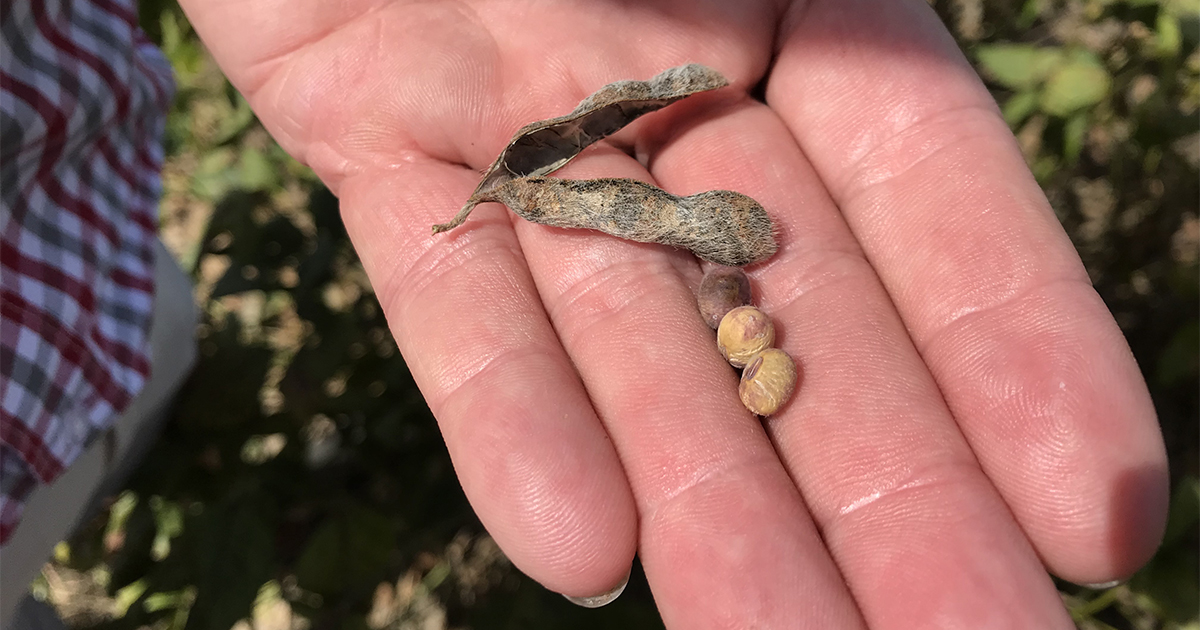 Mould on weather-affected soybean grain.
The harvested crops achieved yields ranging from from 2 to 5 t/ha.
Growers are looking forward to the release of new varieties that have been successfully trialled in the region. These new varieties are very strong plants that will handle the predominate winds and have an open plant structure that enables more effective spray application.
Green vegetable bug (GVB) and red-legged shield beetle were problematic in the summer soybean crop. This is very important to follow the correct pest management practices for these insect pests and to protect predatory and beneficial insects. GVB also affects other horticultural crops in the region and good management across all crops is essential.
The inability to access paddocks for weed control led to some paddocks having high weed populations, which also affected harvest and grain quality.
The next soybean planting is expected to commence in July-August 2019 with expections of a better overall result.
Impact on mungbean production
Total area planted to mungbean was approximately 1400 ha, mainly of the Jade-AU variety.
The mungbean crop faced difficulties with pollination as a result of the persistent wet weather.
Green vegetable bug was the major insect problem. Growers who used the correct chemicals had success in controlling GVB populations after two spray applications.
Average yields were between 2 and 5 t/ha.
The next mungbean planting is expected to commence in July-August 2019 with expections of a better overall result.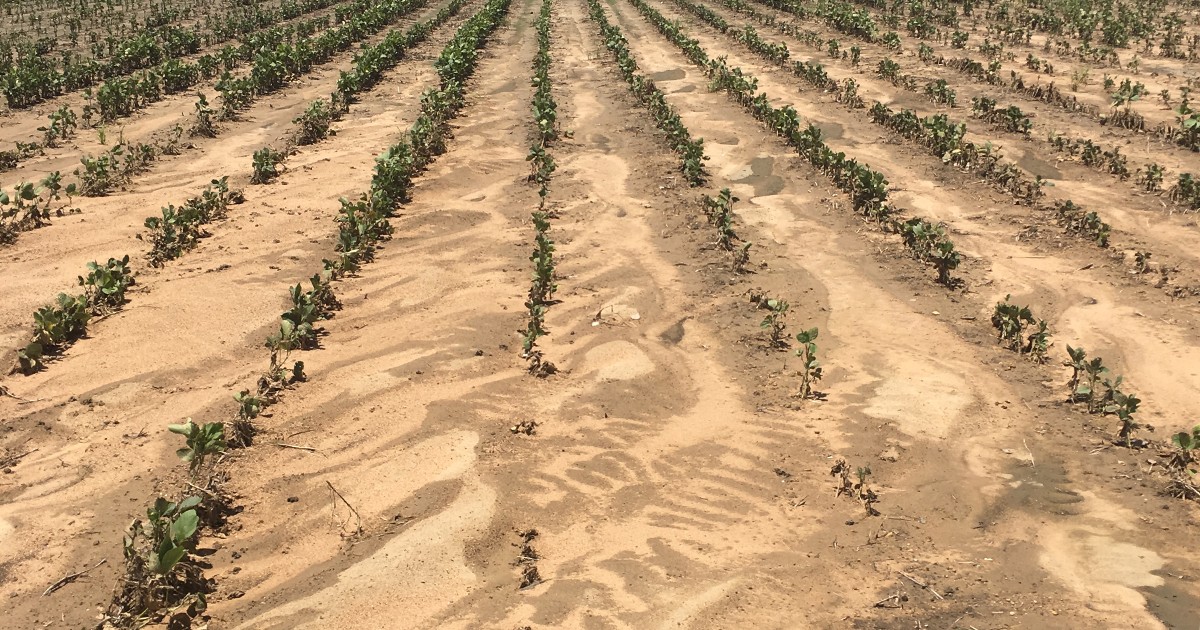 Read Pulse Check blog articles | Pulse Check Coastal facebook | Subscribe to the monthly newsletter