2020 Kuranda soybean on sandy loam – Giru
Grower: Armin Wessel.
Armin does his own bug checking but stays in contact with local agronomists to discuss problems and to be aware of problems that they see in the wider district.
Location: Giru
Area: 9 ha. A 2018/19 cane crop was harvested in November 2019. Then the block was planted to Kuranda soybeans in January 2020, which yielded 3 t/ha. The block has now been planted again to Kuranda soybeans.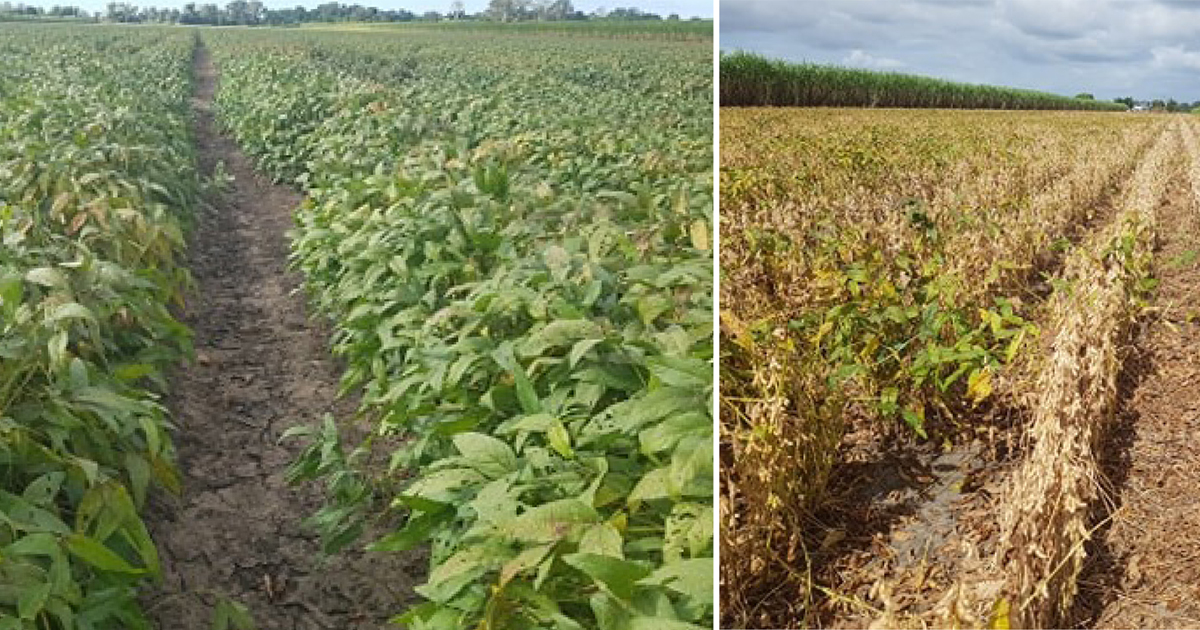 Previous soybean crop on this block.
Soil type: Sandy loam riverbank soil to loam and a small area of cracking clay.
Pre-planting preparation
Variable rate gypsum, 2 to 8 t/ha and banded mill mud at 90 t/ha in some poor flood eroded patches.
180 kg/ha KCl banded.
Ameliorants and fertilisers incorporated by zonal ripping and bed made with a rotary hoe bed former combination.
Planting:
Soybeans planted between 11 and 13 July during showery weather.
Planting rate 330,000 seeds/ha.
In-furrow fipronil applied.
Seed inoculated with rhizobium in peat, using a cement mixer.
Planted with a Covington planter.
After planting:
3 L/ha Stomp/Rifle was applied and watered in.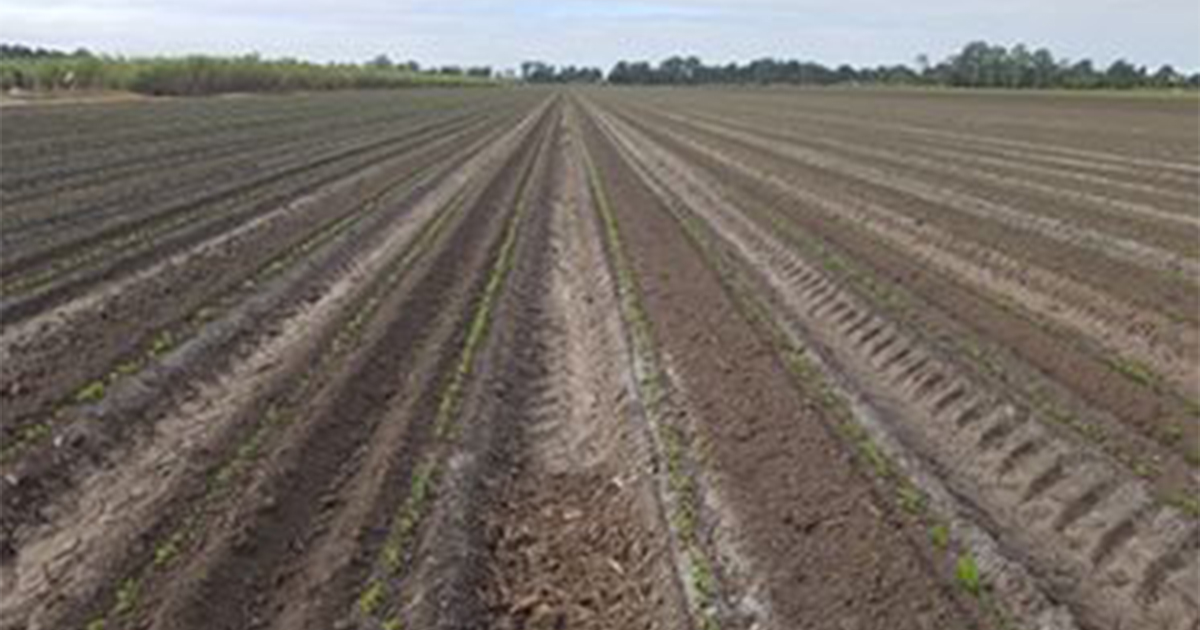 20 July 2020 – Beans are up.
Update 1 - 28 July 2020
60 mm of rain last week
A few Kuranda volunteers and the odd vine came up.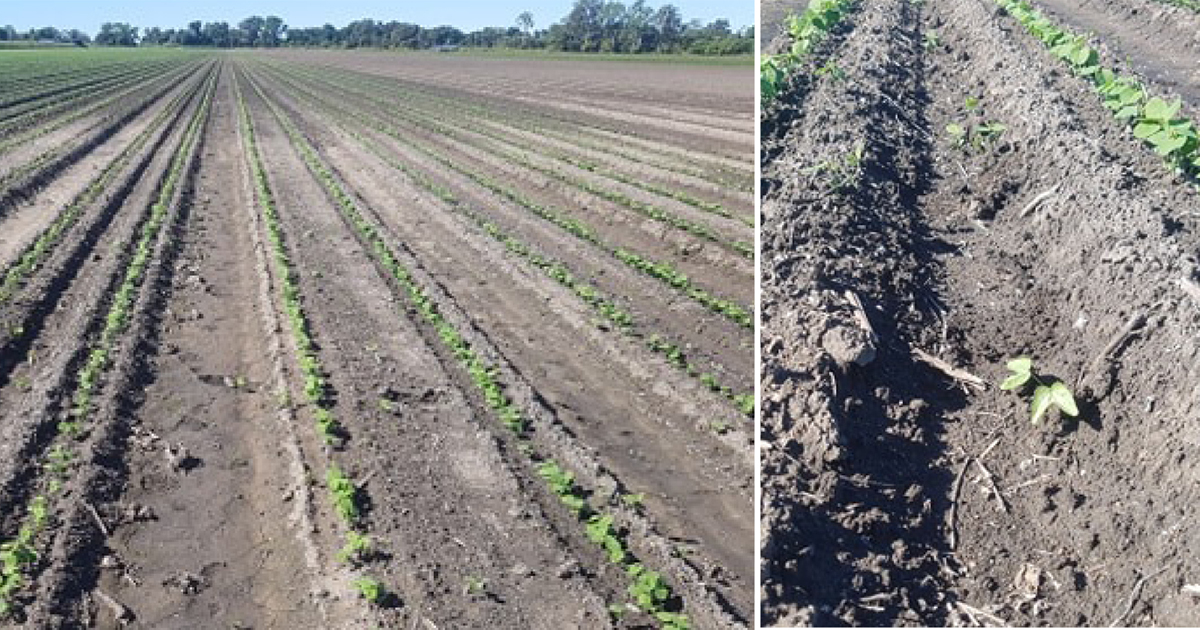 Rain has germinated a few vines and volunteer soybeans from the previous season.
Armin's son opted to chip the few vines in return for the money that could have been spent on a Spinacker spray, including application cost. Win win for the environment and a keen young man's wallet!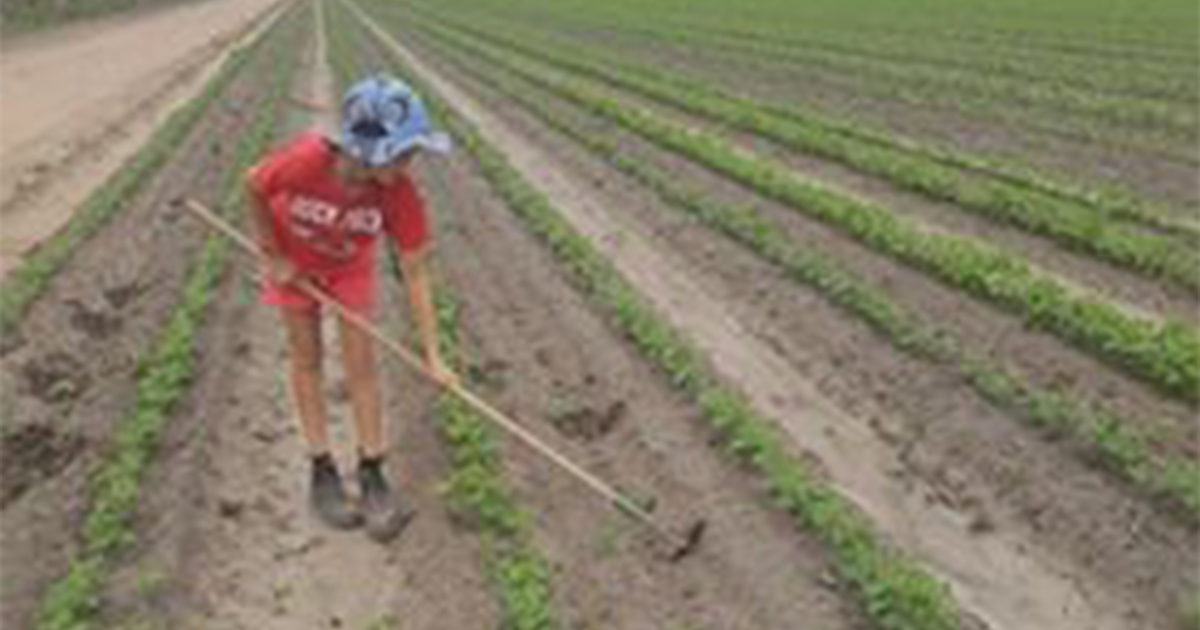 Read Pulse Check blog articles | Pulse Check Coastal facebook | Subscribe to the monthly newsletter